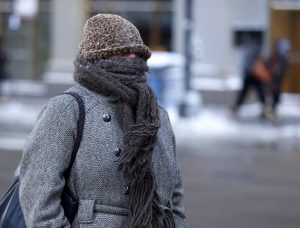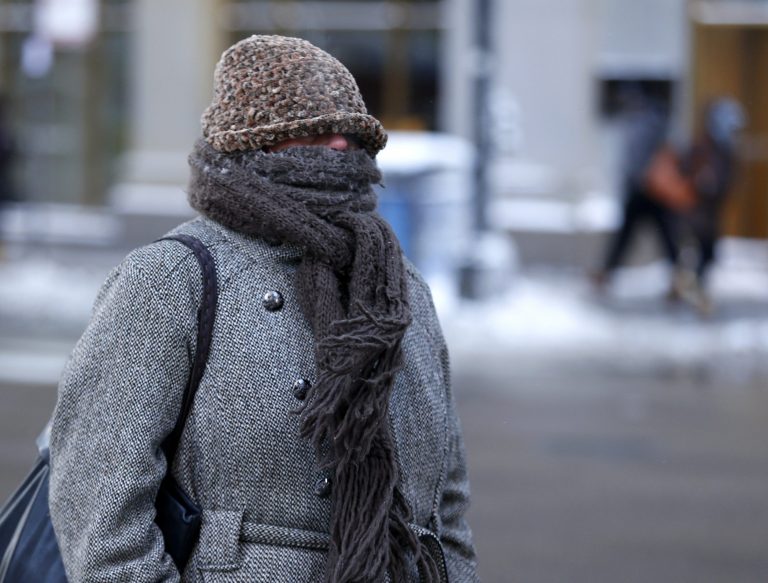 I think we are all aware that those temperatures have really gone downhill and quickly!  We're bundling up in the morning on our way out the door looking like Ralphy's little brother in A Christmas Story and we definitely turn our car on a good ten to twenty minutes before we leave.  But that's  what comes with living in beautiful New England.  We may be the only place in the country that can truly get to enjoy all four seasons.  Living here in New England there is history every turn you take.  If you really wanted every single weekend of the year, yes 52 weekends, you could discover a new piece of history from Maine to Connecticut.  With that being said not many of us live in brand new homes or in brand new developments.  Many of our homes here in New England are much older but that's why we love them, for all the charm.  Sometimes, these older homes can cost us an arm and leg to heat.  Here are some simple tips to save on your heating bill this winter. (Courtesy of US News)
The most common way to save money is also the easiest and will cost you absolutely nothing.  THE SUN!  Use the sun for free heat. That bright big yellow orb in the sky should be the focus for heat in your home throughout the year. Open the curtains on your south-facing windows during winter days to bring free heat into your home.  Close your window coverings when the sun goes down to keep the heat inside.
Use ceiling fans to your advantage. Homes that have better ventilation and airflow can be more energy efficient in the summer and winter months. If you have ceiling fans in your apartment or home, you have more control over ventilation than you know. Ceiling fans can be used strategically to achieve better airflow: counter-clockwise will push hot air up in the summer and clockwise will trap heat inside to keep your rooms warmer during cooler months. Turn your ceiling fan on a low setting to gently push hot air back down.
Adjust the thermostat at night. According to the U.S. Department of Energy, you can save about 10 percent per year on your heating bills by turning your thermostat down 10 to 15 degrees for eight hours.  Consider investing in flannel sheets and a warm comforter for your bed and keeping your apartment cooler when you sleep.  If you can, invest in a smart thermostat such as The Nest.  You can control your heat from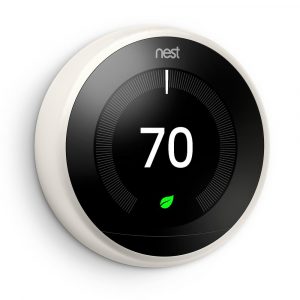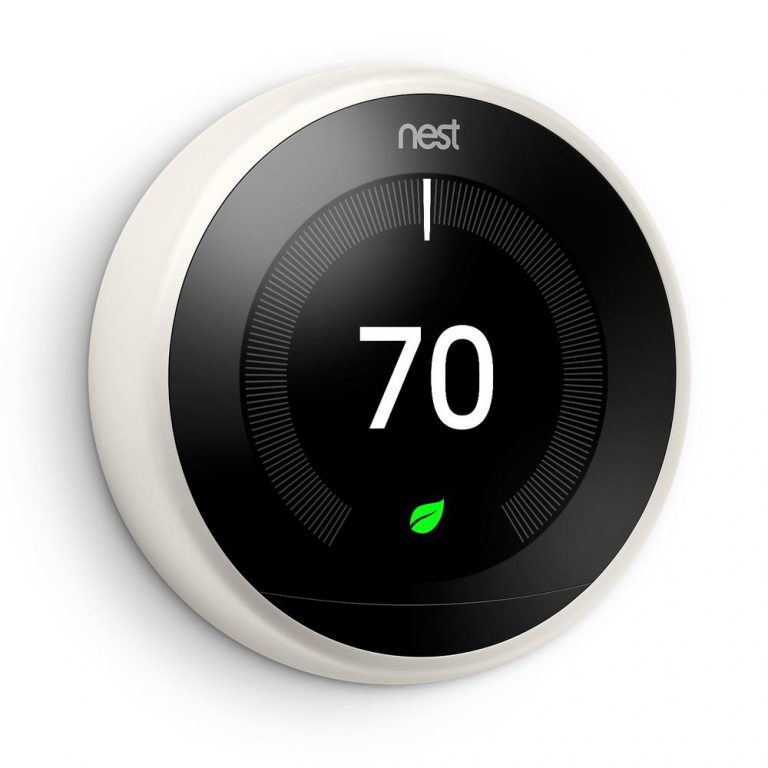 your phone and put your house on "away mode" while you are gone.  Setting up a  heating schedule is also cost saving.  These systems will run about $250 but the savings can be in the $100s.
Only heat the rooms you use. If you have rooms that you never use, like guest rooms or large storage areas, close and seal off the vents in those rooms to be more energy efficient and direct the flow of air to the rooms you use most. Energy bills run, on average, $183 per month and with heating, only the rooms you use can save almost $200 dollars a year.
Get a humidifier to add moisture to the air. The air inside your home can become very dry during the winter months.  Moist air feels warmer and holds heat better, so a humidifier can help you feel comfortable when your thermostat is set at a lower temperature.
Invest in insulation. Hundreds of thousands of dollars in energy costs are lost each year due to escaping heat and cold air in homes without proper insulation.  Get some inexpensive insulation from your local home improvement store, and cover up all those areas where heat might escape.  In Massachusetts, we have a program called MassSave.  Call them to set up an appointment for a home assessment to help make your home more energy efficient.