Many of us have grown up camping as children with their families.  Every summer packing up the car and heading up north to set up camp can make memories to last a lifetime.  To some, camping with your children, no matter how young or old sounds miserable.  But lets make it the best vacation you have had with there great tips!
Don't rough it.  Car camping is the way to go.  What that means is that you will drive yourself to your campsite.  Many campsites that require a reservation for will allow you to drive your car or campers onto your designated area.  Don't park on the side of the road and carry your camping materials in the woods.  Remember that even though this may be easy for you as an adult it can be extremely challenging for children.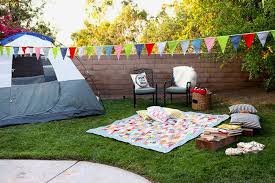 Try it out.  Your children are begging to go camping but you're not exactly sure how well they will do.  Instead of winging it and planning a whole trip just to be disappointed try it out first.  Pitch a tent in the backyard and have them try it out.  It will go one of two ways, and wouldn't you rather know the answer before you are in the woods hours from home?
Pack for all seasons.  You are planning your trip for mid August and the weather forecast is in the high 80's the whole week you are there.  Remember that weather can change at the drop of the hat.  That your morning will be cooler, and your nights maybe cold.  Don't overpack but do pack layers.  Easy to add and easy to remove as the day and night changes.
Stick to your routine.  Keep in mind if you are bringing small children camping routines don't break if your not at home.  Even though you are having fun on your family vacation if your small child goes to bed every night at 7, you should follow the same routine on your campsite. Kids do best when they stick to their routine.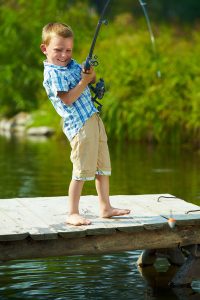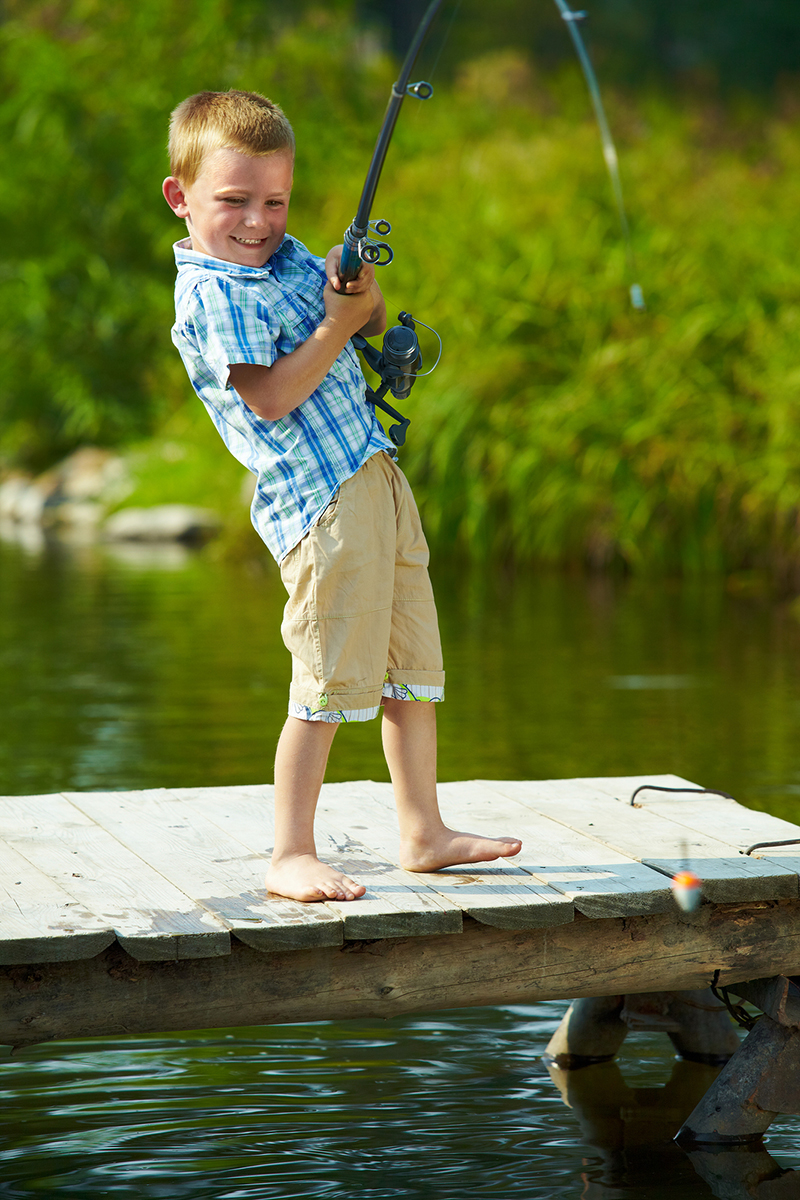 Be one with nature.  We live in such a tech savvy world these days camping is great way to disconnect.  Ditch your devices and just become one with nature.  Even if your kids are begging and crying for video games offer up other things.  Do a scavenger hunt, go fishing, try a nature walk.  The iPad will be there as soon as they get home.  It may surprise you how much you can reconnect with your kids.
Try packing things that can add entertainment that don't need a charging station
Squirt Guns
Balls (football, soccer ball, velcro hand toss)
Chalk
Bubbles
Binoculars
Crafts to decorate walking sticks
Coloring books
Fishing rods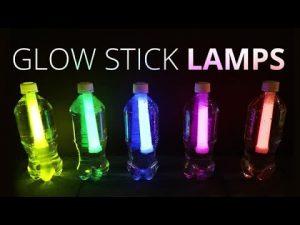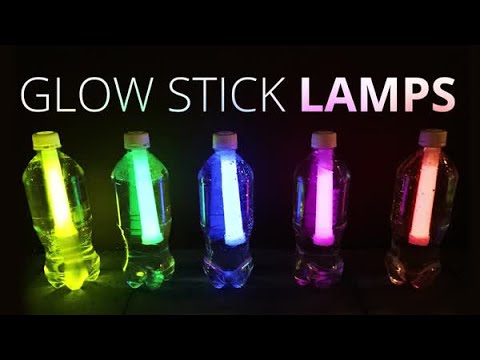 Nighttime safety.  Glow sticks are not only a halloween staple but also a great tool to bring with you when you go camping.  You can find them online, and make great nightlight for kids and don't require batteries or plugging in.  Simply put a glow stick in a bottle of water next to their sleeping bag when your child goes to bed and it can illuminate there tent.  Making sleeping outside or in a tent a little less scary.
Nature is dirty.  All the wipes in the world won't clean your children the way your bath at home will.  Remember that nature is dirty.  So look at your kids having fun and not under their finger nails.  Kids will remember the fun things on your camping trip and not how clean they where.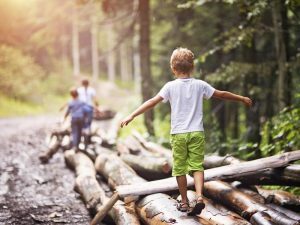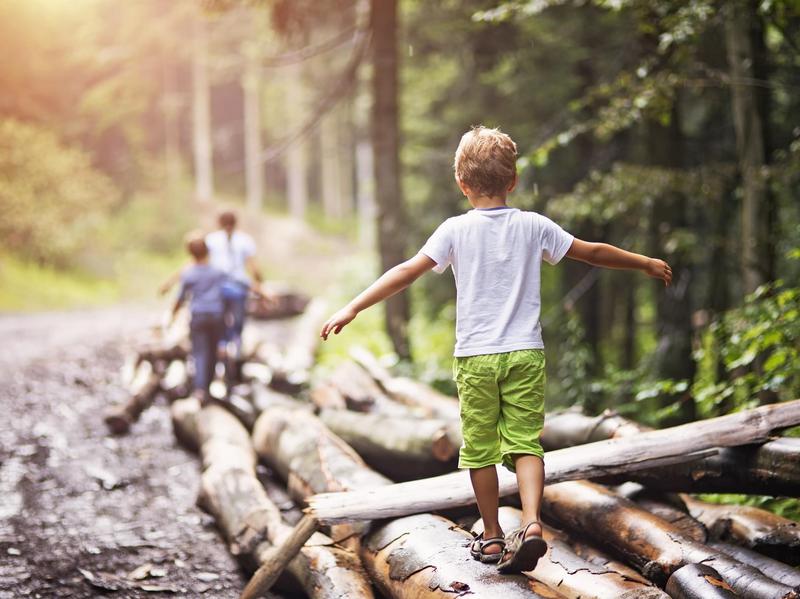 Give them time.  Kids love being out doors.  How many times when you are home are they begging to go outside and play in the backyard?  Just imagine how excited your children will be to explore their new backyard on their campsite.  Give them time to explore it all and don't rush them.  They will be seeing many things for the first time!
Have Fun!  Camping with kids can be as much fun for the parents, as it is for the kids. There are few things more satisfying than watching your kids explore and experience nature. This is where memories are made; catching their first fish, seeing their first wild animals, learning to skip a rock across the water – the things they'll brag to all their friends about, when they get back to school.