Many of us love it, some of us hate it but it's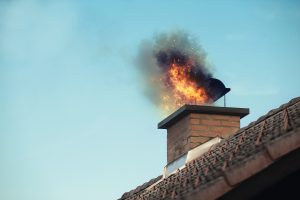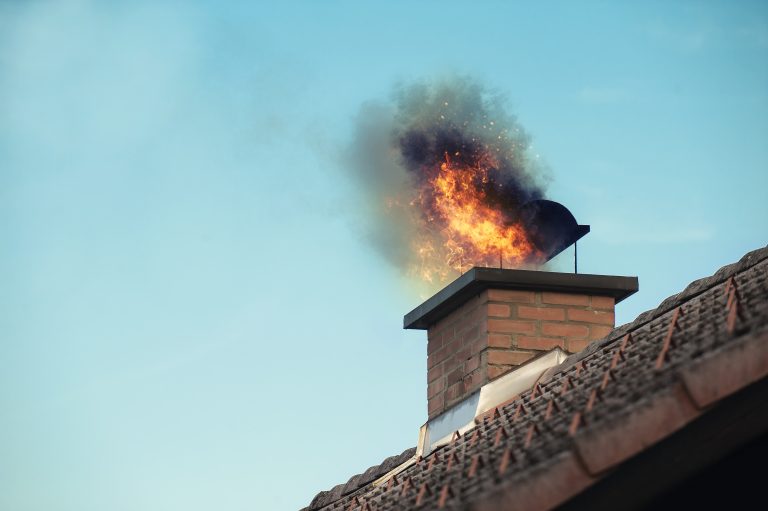 coming fast: winter!   For those of us living in New England, winter means so many different things.  But one thing that we can all agree on is that if you have a fireplace, you always look forward to lighting a big, crackling fire.  Many of our childhood memories are built around that hearth.  We look forward to it each and every year as the leaves begin to change and fall.  It may never occur to us that we need to have our chimneys cleaned.  It didn't for myself as well until I recently was at a wedding and sat at a table with a lieutenant at a local fire department on the north shore.  We started the small talk about this and that and then she asked me,  "When the last time your chimney was cleaned?"  Hmmm, I didn't think you needed too.  Which makes me think I am not the only one who has never thought about this for their home.  Chimney fires are a major source of witer insurance claims.
Why Fireplace Safety & Cleaning Your Chimney Matters
A large number of house fires start when creosote (a carbonaceous chemical) builds up in the interior of your chimney. Even though most homeowners use their fireplaces for coziness, not heating, any of us using wood to are susceptible to creosote buildup in their dampers and flues. Homeowners are urged to have their chimneys inspected for creosote buildup and cleaned if necessary each year.
Chimney fires are characterized by loud cracking or popping noises and a lot of dense smoke from the flue, but often go unnoticed by the homeowner. Chimney fires are frequently explosive, and it is common for neighbors to hear the explosions before the homeowner. They can cause extensive damage to both the chimney and your home.
How Often Should You Get Your Chimney Cleaned to Prevent Chimney Fires?
There is no rule of thumb on how often you should be having your chimney cleaned.  But you are also the only one that knows how often you are lighting fires.  When the time comes though, you should always hire a reputable chimney sweep company.  An examination by an experienced chimney sweep is the only way to learn if your chimney, whether masonry or metal, needs a cleaning.
Another option you can use between professional cleanings is a Creosote Sweeping Log.  These offer a simple, effective and non-toxic solution for cleaning a chimney while you enjoy a fire. It burns like a standard fireplace log, while simultaneously reducing dangerous creosote build-up.  These logs are really easy to find at any home improvement store and generally cost around $15.00.
Why is this so important for my home?
There is good news and bad news when it comes the ability to make valid claims on your homeowners' insurance related to chimney damage. In general, the damage that occurs as a result of a chimney fire will be covered.  The most recent statistics from the
Consumer Product Safety Commission
states that there is an annual average of 25,100 chimney fires.  They are responsible for
$126.1 million in property damage each year.  So please take the time if you are lighting a fire this season to take proper care of your fireplace first.  It's so much easier to prevent the loss than it is to clean up and rebuild after it!