To say we have experienced big changes during 2020 is a bit of understatement!  Farquhar & Black is constantly finding better ways to make working during the "New Normal" easier and safer.  Our team wants to share these new changes with you as we move forward.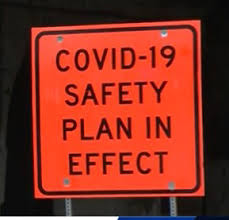 In the past we have always welcomed our customers into our Agency and to work together side by side.  That's what has made our working relationships with clients feel more personal than just another business transaction.  New state enforced regulations and mandates no longer allows us to do business as usual.  Though we miss seeing everyone in person, it is our commitment to keep all our customers, along with the entire Farquhar & Black team, safe during this difficult time.
Rest assured if you need our assistance in any way we are still here!
Call us (781) 599-2200 to chat with an Account Manager or to make an in-person appointment
Email us at Info@FandBinsurance.com or directly to your Account Manager
Contact us on our website 24/7 FandBinsurance.com to submit questions, find useful information and for a company-wide directory
If an appointment is needed, please remember when entering the office at your scheduled time your temperature will be taken and a face mask is required at all times.  We've updated our reception area with safety protocols to protect you and our team while conducting business.
Need to make a payment?  Call us and we can help process your payment online or you can simply put your payment between our doors.  Payments are processed daily during regular office hours. (M – Th 9:00 am to 5:00 pm and Friday 9:00 am to 3:00 pm).  Keep in mind many insurance companies have changed their regular payment deadlines, please contact us if you are unsure of your current billing schedule to avoid unnecessary late fees.
While we continue to offer FREE registry service, the MA Registry of Motor Vehicles (MA D.O.T.) has also changed their daily working procedures.   Paperwork is being dropped off at the Registry location daily but it may take 5 – 7 business days to be returned to us, please plan ahead when possible.
We are all in this together, and everyone at Farquhar & Black strives to make all your insurance transactions as seamless as possible during these very uncertain times.  Please don't hesitate to call, email, or text us with any questions.  We have been here for you since 1854!