Its hard to believe that its already October 1st and halloween is right around the corner.  Just take a walk around your neighborhood and you can see houses already getting into the spooky spirit.  Or going shopping and see the halloween candy and costumes on all the shelves.
Halloween is such a fun time or year for children (of all ages)! Heading out on halloween night for trick or treating, classroom parties and parades, visits to haunted houses can make for great memories.  But there is a lot of safety measures you have to take.  The American Academy of Pediatrics has compiled a list of safety tips to think about when it's time to go trick-or-treating.
Halloween Safety Tips
A responsible adult should accompany young children on the neighborhood rounds
If your older children are going alone, plan and review a route acceptable to you
Agree on a specific time children should return home
Teach your children never to enter a stranger's home or car
Instruct children to travel only in familiar, well-lit areas and stick with their friends
Tell your children not to eat any treats until they return home
All costumes, wigs and accessories should be fire-resistant
Avoid masks, which can obstruct vision
If children are allowed out after dark, fasten reflective tape to their costumes and bags, or give them glow sticks
Only knock on houses with the lights on
If your child has a student identification card from school have them bring it with them
Remind your children to stay off the street and on the sidewalk
Be on the look out for cars when you are crossing the street, sometimes its hard for drivers to see you
When buying Halloween makeup, make sure it is nontoxic and always test it in a small area first
Remove all makeup before children go to bed to prevent skin and eye irritation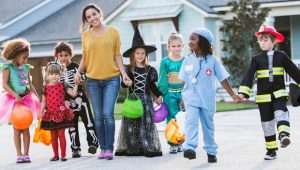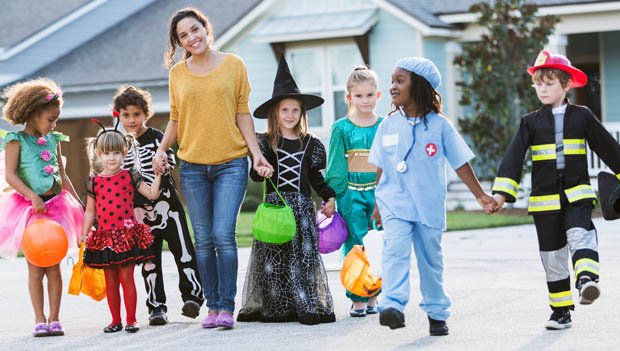 Adults and children should always remember when your walking around on Halloween night you should remember to put your electronic devices down, keep your head up and walk don't run across the street.
If your neighborhood isn't idle for trick or treating a great option is taking your children either to a local mall or shopping center.  Local businesses love to have trick or treating.  There are also many towns that do trunk or treating.  This is when you can go trick or treating in a large parking lot by going from parked car to car.  These events are really fun because many parents tend to decorate there cars they way many do to the front yards of there homes.  Best way to find one is threw your local towns website or social media page.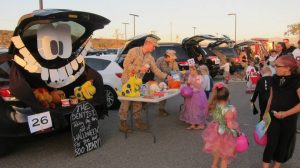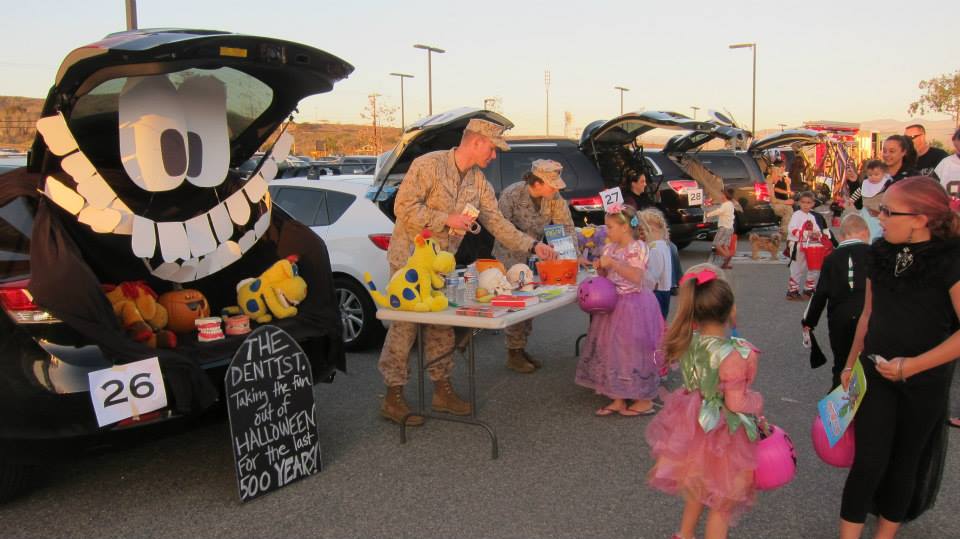 Safety Tips for Motorists
If you are planning on being on the road during normal trick or treating hours which usually is from 5:30-9:30 please follow these safety tips:
Watch for children walking on roadways, medians and curbs
Enter and exit driveways and alleys carefully
At twilight and later in the evening, watch for children in dark clothing
Discourage new, inexperienced drivers from driving on Halloween