You have just had your offer accepted on this long journey of shopping for a new home.  You and your partner are so excited but now comes the home inspection.  You have two questions to ask yourself; Do you take the risk of passing on it? Or do you edge on the side of caution and pay a company to find everything or maybe nothing wrong with the structure of your potential new home?
We will always edge on the side of caution so in this blog we will be highlighting how to get a home inspection, what it is, what you need to look for, and what happens if things don't go the way you might have been hoping for.
What is a home inspection?
A home inspection is a visual examination of a property.  Buying an new home is a huge investment and you want to be sure you know exactly what you are buying.  The purpose of having one is so you are able find things that might be wrong with the property that the seller did not disclose when listing the home for sale.  Finding things that are wrong can sometimes give you some wiggle room with the sale price.  Now this isn't always true but its always good to talk to realtor about price negotiations.
What is the home inspector looking for?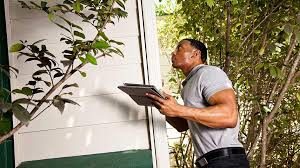 So once you have scheduled a home inspector what are they looking for?  You should also carve out about 2-3 hours of your day because when we tell you they are going to check everything, we mean everything.  They will be looking at everything from the inside to the outside of the property.
The American Society of Home Inspectors provides a Standards of Practice document that outlines most of what inspectors are looking into. These include:
Electrical systems
Plumbing systems
Roofing systems
Insulation and ventilation
Heating and cooling systems
Major installed appliances (kitchen and laundry)
Fireplaces and venting
Structural components (foundation, crawlspaces, wall structures, etc.)
Exterior features (doors, decks, surface grading, driveways, etc.)
Interior features (stairways, window seals, garages, etc.)
The level of your inspection also is decent on what your property has.  But don't ever be shy when going threw the home with your inspector.  Ask questions!  Speak up!
How to schedule a home inspection?
You want to make sure you schedule your inspection early into your home buying process.  Like we had mentioned above this will give you that wiggle room before you close on the home.  Your best bet is that your realtor has worked with some home inspector companies they really like and some that aren't quite as good, so take advantage of their experience by asking who they think you should go with.  Always request two or three recommendations so that you can compare and find your best fit.
Once you have got your list of 2 or 3 companies, call them and find out the availability, there process, and there price.  Home inspections aren't cheap but you also don't want to go just to the cheapest company either. On average, you should expect to pay about $325 for your inspection and completed report.
Before you schedule with the company you chose, make sure you are able to be there when its happening.  You don't want to rush this process so carve out 2-3 hours to be able to walk through the home with your inspector.
During the home inspection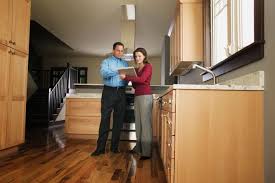 Don't be nervous to speak up and questions while touring the home.  The inspector is there to look at the structure but they are also to inform you on the homes structure and features.  If you seeing something that you think could be a problem down the road or you don't understand what the inspector is telling you, speak up!  Always remember it is completely okay to ask a lot of questions.  You want to be completely informed before you make most likely the biggest purchase of your life.
What if the results are not good?
So the inspection is done.  The reports are in and its not as good as you wanted to hear.  First thing you need to do is call up your realtor.  Explain to them the findings and what action should be your next step.  Is it worth trying to skim money off the offer?  Are you getting a really good deal on the house already, should you let it go?  Or did you find something huge and you need to walk away?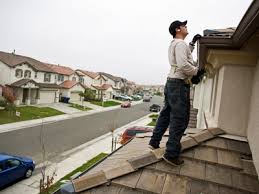 Depending on how long the house has been on the market, sellers might be really motivated to sell.  So once the seller takes a look at the report they may be willing to fix these problems for you if they don't want to take money off.  Or like what we had mentioned above if they don't want to fix it, find out what the repairs would be and take that off the price.
Sometimes, the findings of a home inspection may have you walking away from a purchase, especially if the seller is unwilling to budge on negotiations.  If that's the case, consider it a blessing that you avoided having to pay for or deal with huge repairs and continue your home search elsewhere.
Don't waive your home inspection
Unlike your home appraisal, your mortgage company does not require a home inspection prior to releasing funds for your home.  That being said it is not a good idea to opt out of you inspection.   Remember that an home inspection is going to provide you with all the information you need on your forever home!  And if you ask me thats a pretty great $300 investment!
The only time when it might make sense to waive a home inspection is if you or someone close to you has experience in construction, though even then it never hurts to have an objective eye on a property.