Did you know that more home break ins happen once summer starts.  Between people taking summer vacations and kids being out of school for the summer, house theft tends to rise.  Most of these break ins happen to your home between 10 am – 3 pm.
1 in 36 homes are burglarized each year and its hard to pin point exactly what the main cause is for these thefts are, but there are definitely things that you can do to keep your home and belongs safe.
Lock your doors and windows
This may sound like common sense to most people, but most people leave there windows wide open while they are out to let the fresh air in.  Leaving windows open is almost like an open invitation to a burglar.
Many don't know this but in almost all windows there is a safety latch on the inside of the top of your window.  This latch will allow you to open your window a small bit not allowing it to open anymore.  Almost like a lock.  This keeps people from trying to open your window from the outside.  Also works as a great safety feature for keeping your children from falling out.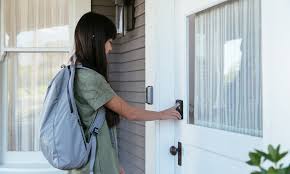 Your doors should also always be locked when you leave your home.  Even if you are just walking down the street to drop your kids off at school.  These could be times that a home invader tends to strike.  And though all these seems so obvious, a burglar isn't shy about walking right into your home.
If you are nervous that your children might loose a key at school or out and about consider investing in the a new door knob.  They now make key coded door knobs that you don't need a key for.
Lock up your valuables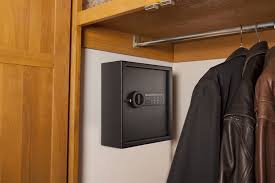 If someone is looking to break into your home chances are they are looking for things they can take with high values.  They are not going to be taking your dishes, they are going for jewelry, cash, and possibly weapons.  The first place they will run to is the master bedroom.  Looking in drawers, under a mattress, and in the closet.
Do yourself a favor and invest in a safe.  You shell out enough money on jewelry or a weapon, best thing you can do is protect it.  Safes can range from $60-$3000 so there is something in everyones budget.
Install Cameras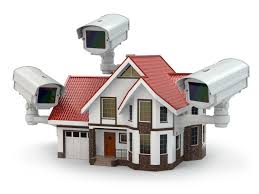 Cameras on your home are becoming more popular.  There are different ones you can get from doorbell cameras to ones that hang on the bottom of your gutters.  Years ago cameras on your home for only for the wealthy and the celebrities in hollywood.
If you do decide to install them consider installing smart, motion-activated home security cameras that can alert you on your phone when it detects motion.  You never know if you catch a break in while its happening, you can use those videos to send to the police.
Be careful when your away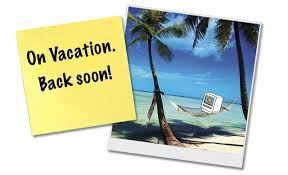 We are living in a world of social media.  We post everything we do from what we eat to where we go.  Be more travel say when you go away next time.  Don't check in at the airpot, hotel, or post pictures of your trip until you get back.  When you post these things online you are bascially inviting thieves to come into your home.
If your trip is longer that a couple of days consider stopping your mail and hire someone to cut your lawn.  The less noticeable it is that no one is home the better.
Take inventory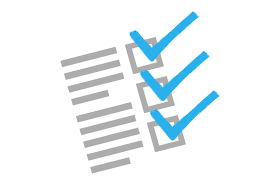 If you lost everything today would you know exactly what you had?  Taking a home inventory of your items will help you be able to replace things if they do get stolen.
On the Farquhar and Black app we have a tab that is just for home inventory.  Free for iOS and Android users just search Farquhar and Black in the app store, it will help you keep track of everything in  your house.