We are all looking to save big on everything we buy.  Seems like there are so many ways we can get discounts when shopping these days. Almost every online site offers a coupon code or free shipping. But what about insurance discounts?  Well, there are, and here is a list of some of the ways that you can save some money on both your homeowners and auto policies.  Just talk to any of our account managers and you're well on your way to big savings!
How to save big on your Homeowners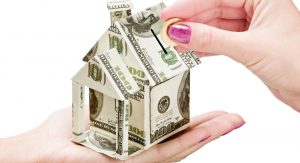 Let's start off by looking into your homeowners policy and see what insurance discounts you qualify for:
If you bundle your home and automobile insurance policies together with the same company, you can be eligible for a discount on both of your policies.  With one of our companies we use, Quincy Mutual, discounts are up to 30% on your homeowners and 12% on your automobile.
A lot of times when going over your homeowners policy with your agent you tend to choose a lower deductible.  But did you know that choosing a higher deductible, in the long run, will reduce the cost of your policy premium?
Do you have an alarm in your home?  Or are you thinking about getting one?  Yup, you can save money with having this!  Depending on what kind of a smoke detector, central station fire and or burglar alarm you have in your home that came mean you end up saving big time on your premium.
Have you bought a newer home or are you building a brand new home?  Any homes that were built in the past 15 years can end up saving you up to 20% on your policy.  And when you built your home did you know if it was built with non-combustible materials you are also eligible for a discount on that as well!
Don't smoke?  We have companies that will discount your home insurance premium if there are no smokers residing in your home!
As an insurance agent, we understand that things happen to the inside and the outside of your home.  That's why you have your insurance policy.  Though if you have been loss free with your home for the past three years you could get up to 5% discount.
How to save big on your Auto Policy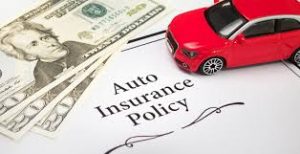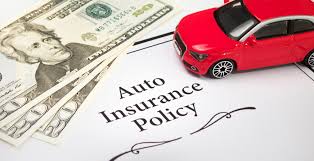 Like I had mentioned above about choosing your higher deductible on your homeowners policy, it remains the same for your car.  Keeping your deductible higher will save you on your premium.
Sometimes driving for you is really to and from school. Work may only be half a mile down that road and maybe you are the driver that just goes to the stores.  Many insurance companies will offer a low mileage discount for drivers who are driving short distances.  A simple form to fill out and give back to your agent can save you money every year on your premium.
In most newer cars, an alarm or anti-theft system is built in.  If your car is equipped with either of these devices you could be qualified for a discount up to 35% on your Comprehensive Coverage.  Though discounts will depend on the type of alarm that you have in your car.
Owning multiple cars in your home and having them all on the same policy is another way to save.  Putting two or more cars on the same policy is additional discounts.  If one of your cars is for personal use and one for your business most companies will still apply the discount.
Getting a quote has never been easier too!  Click on the link to get a quick quote on your auto, home, business, and even your boat!  Though you may not qualify for every one of these discounts, even qualifying for one or two will save you money on your premium.                                                                     https://www.fandbinsurance.com/quotes/