This is the weekend we have been waiting for all winter.  Memorial Day weekend is approaching and so is (fingers crossed) the beginning of summer.  With temperatures in the 70's BBQ's, swimming, and even some drinking is going to be happening.  With all those fun activities happening, they stay fun when you stay responsible.  Lets go over what you need to have a safe and still enjoyable holiday weekend.
DRIVING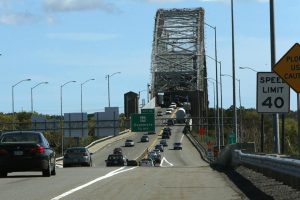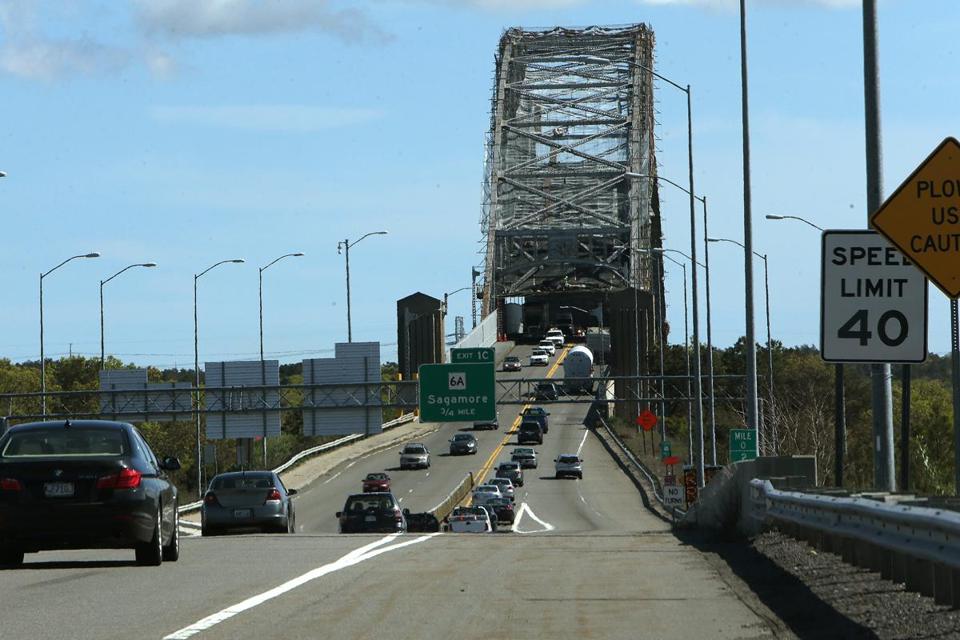 Thousands of us will head out this weekend on the road, many up north towards New Hampshire and Maine, others south to the Cape to open up our summer homes or cottages.  Always keep in mind that other drivers are more likely than not are distracted, so YOU need to practice defense driving.
Buckle up, designate a sober driver or arrange alternative transportation, get plenty of sleep to avoid fatigue, and drive attentively (put your phone down), avoiding distractions.
Always no matter what, drive sober.
Fix all recalls and check engine lights before you travel.  If there is ever a notification to fix something don't wait.  Get it either looked at or fixed before you have a bigger problem on the highway.
Every state is different so make sure you obey the laws because they can differ from state to state
Just imagine if everyone did this we could ensure everyone would be able to get from point A to point B safely each and every time.
FOOD
Sunny forecasts this weekend means that hundreds of picnics and BBQ's are going on all weekend long.  Some important safety facts to avoid food poisoning:
Always keep perishable foods be refrigerated within 2 hours of purchase, if the temperature outside is 90°F or higher, food should be chilled within 1 hour.
While grilling or out on a picnic keep uncooked foods in a cooler.
To avoid cross contamination, keep meats separate from other perishables.
Cover food to avoid insects from depositing germs.
WATER SAFETY
Did you know that National Safe Boating Week coincides with Memorial Day Weekend?  Which also means a lot of people are expected to hit the waterways.  Even if you do not plan to be on a boat, there are some standard safety tips to keep in mind, in order to avoid awful water related accident:
Wear a US Coast Guard approved life jacket that fits properly whenever you are on a boat.
Avoid alcohol when swimming, boating or tubing.
Designate an adult watcher/lifeguard to keep an eye on children in pools, at the beach, rivers or even hot tubs.
Never swim alone and try to stay within eyesight of a lifeguard station.
Do not go swimming, tubing or boating after sunset.
GRILLING and FIRE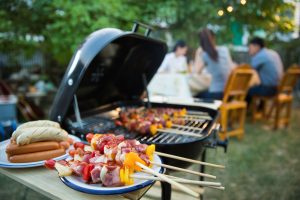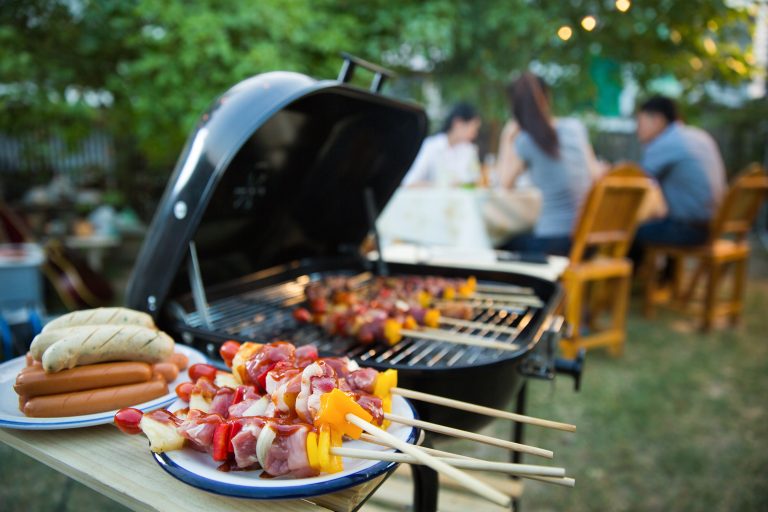 Fire departments, burn centers, and emergency rooms will start seeing more and more accidents due to grilling, fire pit, and bonfire accidents.  Especially during holiday weekends, so keep these safety tips in mine.
Never leave a grill or fire unattended, be mindful of the wind and extinguish all fires completely.
Do not grill indoors, keep grills, bonfires and fire pits away from low hanging branches and materials that can easily catch fire.
Make sure your grill is properly cleaned before using it, clogged gas burners, and leftover grease can cause a fire to spiral out of control within seconds.
When grilling, use the long handle utensils made especially for barbequing and keep an extinguisher nearby.
Never add starter fuel to already ignited charcoal & ALWAYS keep children and pets away from the grill and fire pit.
SUN EXPOSURE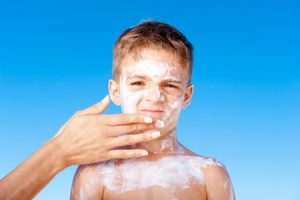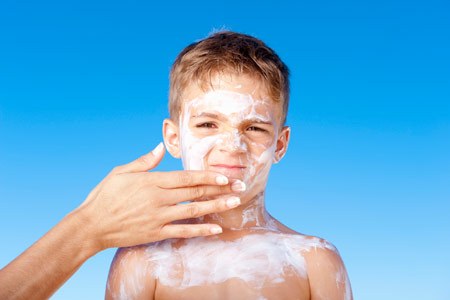 Nothing feels better for the soul after a long winter than some fresh vitamin D on the face and body.  Protecting yourself and your family from sunburns and even sun stroke depending where you live should be a high priority.
Always apply sunscreen 30 minutes before you go out in the sun. Use a SPF that is 15 or higher, and reapply every 2 hours unless you are in water, you should reapply after you get out.
Wear sunglasses and an hat to protect your eyes
If you are planning outdoor activities with small children try and schedule them  either early in the morning or later in the afternoon to avoid the high peek sun time.
Never leave children unsupervised outside.
If you or a family member feels faint or nauseous, move them to a cool place immediately, if necessary apply cold compresses to the back of their neck and forehead to help lower their body temperature.