You are one of lucky ones in todays economy that is able to own a home and not rent!  Thats great!  But owning a home does not come cheap.  Home maintenance can be very expensive.  Trying to find different ways to save each month is a becoming norm these days.  But did you know that saving money at home can be more simple then we think?  Doing little (and sometimes big) projects can result in big savings.  Now some projects may be small costing pennies if not nothing and others may have a bigger price tag requiring more work.  But in the long run your investment will pay for itself and possibly adding value to your home.  Sounds like a win win to me!
Check The Insulation in Your Attic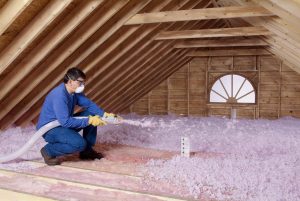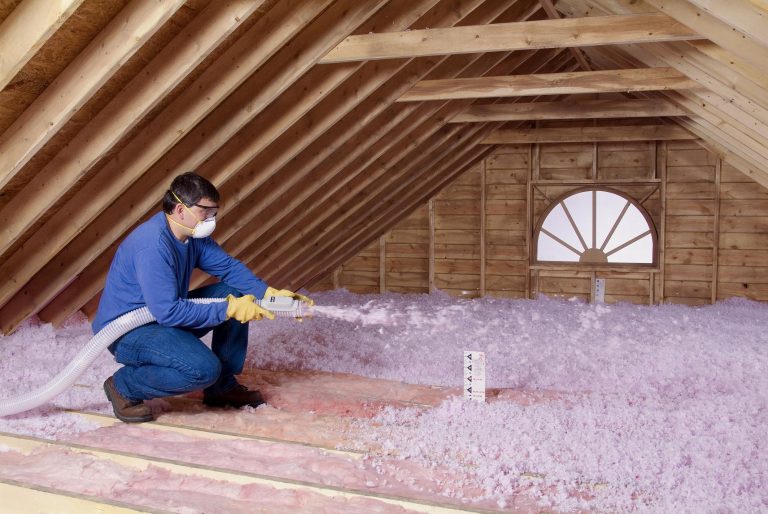 Take a look at your unfinished attic.  Chances are there is far less insulation up there then you should have.  Especially on older homes.  Did you know that by adding more or even replacing old insulation can save you hundreds a year?  Think about this, each time you heat or cool your house your money is going right out the roof!  An adequate amount of insulation will keep your house warm in the winter and if you have central air, will keep it cool in the summer.  Resulting in your energy and heating bills lowering.
Lowering the Water Heater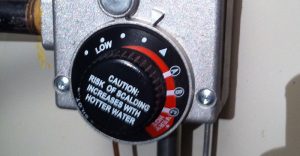 This is something that I found to be a great tip.  Though I do love a hot shower, I don't love burning water.  But by lowering your water heater to 120 degrees Fahrenheit or 55 degree Celsius can save you money on your energy bills.  Did you know that this is the optimum temperature for your water heater?   Most people don't use water hotter than 120 degrees anyways and water hotter than that can scald you or a child.
Upgrade your old HVAC unit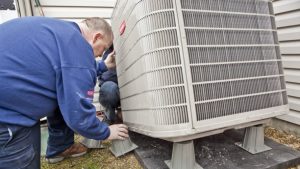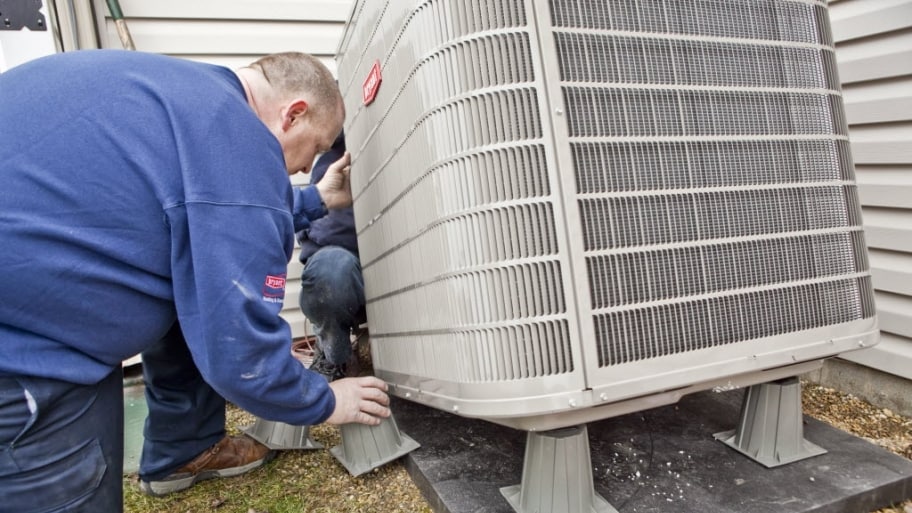 Though this can be a bit heavy on the wallet, maybe your old unit isn't doing the job that it was meant to do 10 or 15 years ago.  The idea of a having a good HVAC is not only having good air quality in your home but also that it is energy efficient.  Another tip to help save you money on your energy bills.  There are hundred of contractors out there who are looking for business.  Call them even for a quote!
Installing a Home Alarm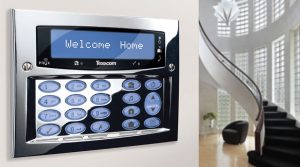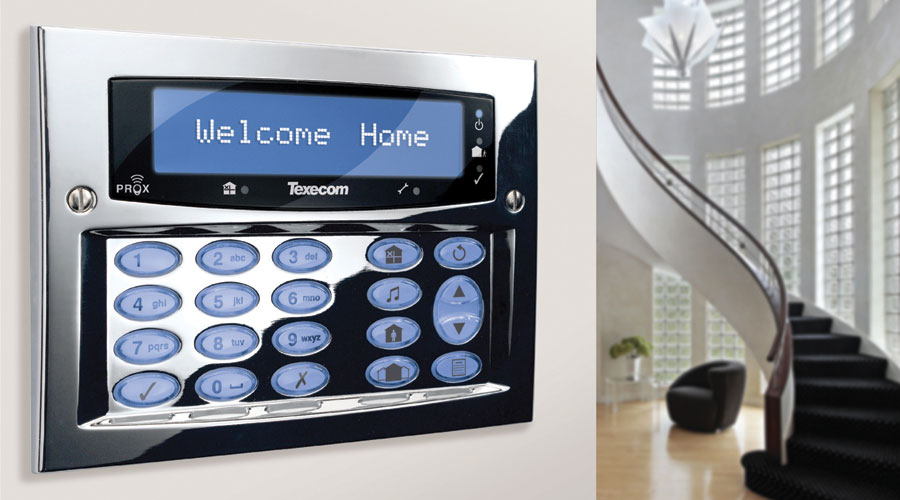 A home alarm you are thinking?  Thats going to save me money?  Sounds more like cost me money either month after month or yearly.  By adding a home alarm not only will give you the sense of security in your new purchase to keep you and your family safe but you can save on your homeowners policy.  Most insurance companies give a discount to your yearly homeowners insurance policy for having a home alarm system either in place or installed.
Adding Solar Panels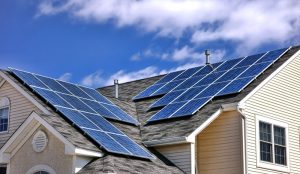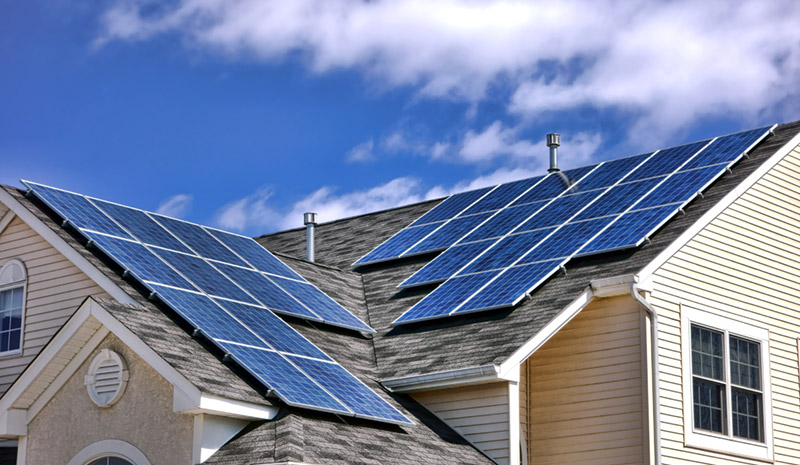 We have seen them driving everywhere now days.  Solar panels are becoming more and more popular with homeowners.  Why not use the sun for energy then pay these big electric companies. With help from the government, it is offering subsidies to install solar panels.  That means if you live in a sunny part of the United States, you may be able to qualify for a free installation, and it will significantly reduce your electricity costs in a matter of weeks.
New Windows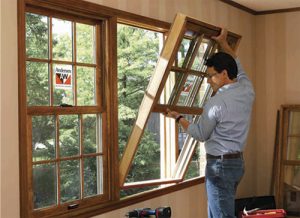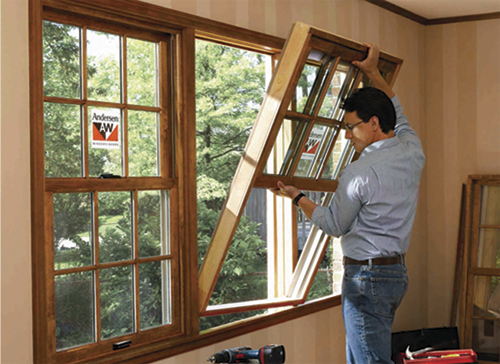 Many homeowners will find the cost of replacing old drafty windows can save them huge.  When your windows just let your heat escape, whats the point?  Upgrading to newer windows not only give your house curb appeal but can save you on your energy bills instantly.
Using LED lightbulbs


If you are in need up changing a light bulb in your house consider going from a regular light bulb to an LED.  Or better yet consider updating all of your lightbulbs. These bulbs are about four times more energy efficient than regular lightbulbs and can last you for many years.  When shopping for these new light bulbs if you have never used them they are defiantly more expensive then your regular light bulb.  In the long run though changing out just 5 bulbs in your house to LED lights could save you on average $40 a year.  Just think if you did your whole house how much you would save?
Breaking up with Cable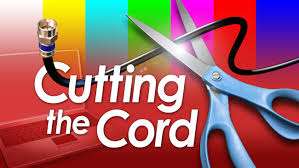 Don't think you can live without 350 channels?  I am not telling you to get rid of television all together but think about what you pay each month in your cable bill.  Sometimes over $200 dollars for some packages.  Figure out what is important to you when it comes to what you watch on tv.  We recently did this and it was much easier then I thought.  With monthly subscribtions to Hulu, Netflix, or YouTube TV breaking up with your cable company is easier then ever.  And the yearly savings of up to $1200 is huge.
Update your Thermostat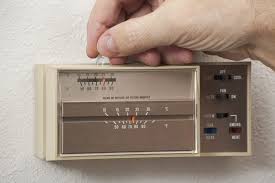 I have talked in previous blogs about how much money you can save on your utilities when you get a "smart" thermostat such a The Nest.  Programming your heat or air conditioning to allow for it to automatically lower when your not home and turn on before your walk in the door will save your huge.  They can be a bit pricey ranging any where from $200 – $250 per thermostat and especially if you have more than one zone in your house.  Check with your local gas company to see if they are offering any discounts.
Child proof your Outlets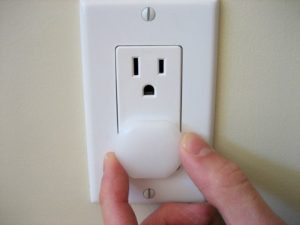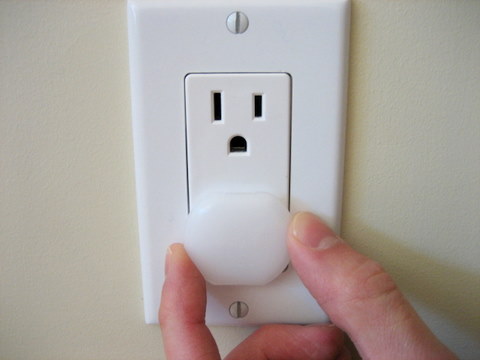 This was information that I found so interesting.  Before we moved into our home we lived in older apartment.  On a cold windy day you could feel cold air coming in the outlets.  This is because older outlets do not have insulation behind them allowing cold air to come right into your home.  Interesting right?  Easy solution is to install socket sealers to improve the energy efficiency in your home.   And no need to hire an electrician either, all you have to do is remove your outlet cover with a screwdriver, put on the outlet sealer, and put the cover back on.  You could also is to put in those plastic child-proof outlet plugs on them as well.
These are just a few ways to help you save a few extra dollars on your home expenses.  Now of course we aren't saying you have to do them all.  Maybe start out small with one or two projects a year.  But we do know that these projects will save you money in the long run.  Happy home ownership!