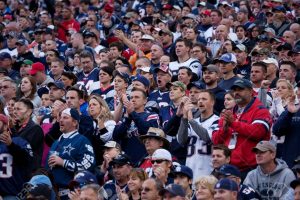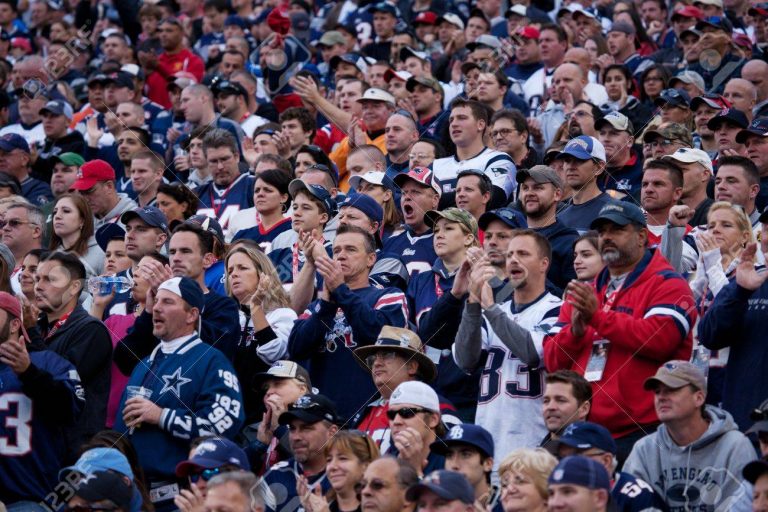 It's the most wonderful time of the year again!  Now we aren't talking about the holiday season, we are talking about football and there is nothing American's love more the start of a great fall football season.  It doesn't matter if you are cheering on the home team or the rival, nothing brings people together like a good tailgate!
There is no better way to get pumped up for the big game like tailgating!  This pre game tradition is always so much fun as long as you do it responsibly.  Friends and family will gather in the parking lot before the big game, toss the football around and have drinks and great food.  So before you serve up those fun fall drinks and food take into account the safety for everyone with you!  We found 4 great tips to ensure everyone wins, even if its not your team!
4 Safety Tips for Tailgating
Packing up the right way!
You are almost done packing up the car and the the last thing to do is the cooler full of uncooked raw meats!!  Though it seems like you can throw everything in and close the lid, it's best to do it the right way.
Chill everything before hand.  Best way to ensure that everything stays cold is that you put in the fridge at least 24 hours before putting it in the cooler.
Use 2 coolers.  If you are packing up drinks and food its best to separate them.  Pack two separate coolers to keep raw meat away from anything you are going to drink.
Separate with levels.  Think about three levels when packing up your cooler.  Your bottom layer should always be your raw uncooked meats.  This is ensure any of your meats liquid it will not go on to anything that has already been cooked.  Your next layer should be anything that has been cooked.  And last your top layer is for fruits and vegatables.
Practice Food Safety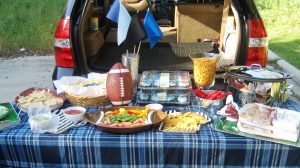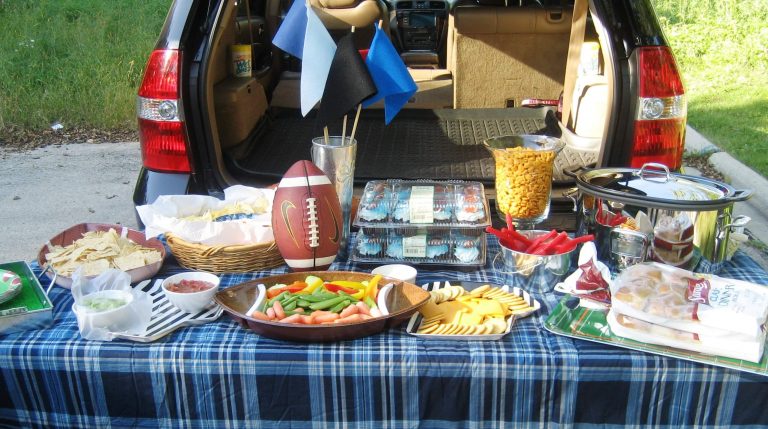 Everyone is starving and the food smells so good they just don't want to wait another second longer!  Tell them too bad and chicken isn't done yet!  The most important thing to do is cook your food properly to make sure no one gets sick.  Try packing a thermometer to ensure all your food is cooked fully.
When removing food from the grill, be sure to place it on a clean platter.  Do not reuse the same dish that was previously holding the raw meat.  A great tip is bringing disposable platters.  Plan on 2 for every item you cook.  One tray to hold the meat raw and one to hold it once its been cooked!
Do not save raw meats that you didn't cook.  You make have spent a small fortune on the food you brought to the tailgate but nothing is worse than cooking spoiled meat.  You could get seriously ill.
Grill Safety
You've finally arrived and it's time to get set up!  Make sure to place your grill at least 6 feet away from any cars or anything else that could catch on fire.  Never grill on your vehicle!  We know you drove that frill down on the back of your pick up truck but take it off the bed before you spark it up!  And lastly, never leave your grill unattended and keep children and pets at a safe distance.
Always keep a fire extinguisher on hand in case of an emergency.
Designate a Driver
Before the fun starts and the drinks start be sure that you designate a driver home.  Don't ruin the fun you had all day by making a bad decision.  By assigning a designated driver before the game, you eliminate the possibility of a drunk driver getting behind the wheel, which allows you to focus your energy and excitement on the big game.
Here are a few little extras we found on CookingLight.com about packing up for a great and successful tailgate.
Pack extra plates and serving utensils if you are grilling raw meat to avoid possible contamination. Pack cleaning supplies to quickly clean off any utensils and plates that touched raw meat. Store them in zip-top plastic bags so juices and bacteria can't spread as easily.
Use disposable plates, cups and silverware for an easy clean-up. This also means bringing extra trash bags. Look for eco-friendly and biodegradable options to reduce your trash footprint.
Plan ahead to make sure you won't have leftovers. You do not want to have food sitting in your car during the game, even if it is in a cooler. Perishable food must be consumed within 2 hours of removing it from the fridge.
Make sure your portable grill can get hot enough to properly cook any raw meat. Pack a food thermometer to double-check that the proper temperature has been reached before serving your guests.
Avoid dairy products and dips. These items will foster bacteria growth if they sit out too long, especially in the sun. You'll also save on calories if you stick to salsas and vinaigrettes.
Keep hot food hot. If you are bringing chili or anything in the slow-cooker, keep it in that container or a thermos. Plan to eat anything prepared ahead of time within 2 hours of arriving at the tailgate—1 hour if the temperature is above 90 degrees.