We have all dreamt about our own wedding.  The perfect fairy tale.  Myself, I can remember going back as far to 4th grade, I envisioned myself walking down the aisle with the most perfect and handsome prince charming.  Cut to 25 year later and the ring came; I had my wedding planned out from top to bottom before the night was over.  Dress, flowers, decorations, invitations, the hall.  But then someone asked me these simple words during all my planning that would change me, "Do you have wedding insurance?"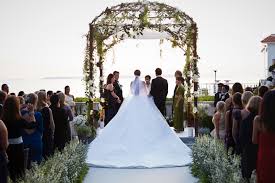 Well you are probably thinking what is wedding insurance?  Do I have it?  Do I need it? TheKnot.com refers to it as basically, wedding insurance protects a couple's investment from circumstances beyond their control, and reimburses expenses incurred.  For example, what if your limo driver doesn't show up and you have to book another one the morning of the wedding—for three times the price?  Or what if the groom's custom-made tuxedo is lost in airport baggage, and he has to buy a new one the day before the wedding?  What if your reception space goes out of business a month before the wedding, and you lose your deposit and have to book another space?  These are the types of wedding day financial losses that wedding insurance can help to protect.
So how do you obtain wedding insurance?  At Farquhar and Black we provide two different companies that can help take the stress away for the big day.
How much will wedding insurance cost me?
A basic insurance policy that covers loss of photos, videos, attire, presents, rings and deposits usually costs anywhere between $155 and $550, depending on the amount of coverage you want. General liability insurance, which covers up to $1,000,000 for accidents, costs around $185.   Though prices of your insurance policy may vary, by making an appointment with any of our account managers we can go over all of the details as to which you are covered.
When should I get wedding insurance?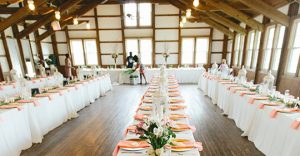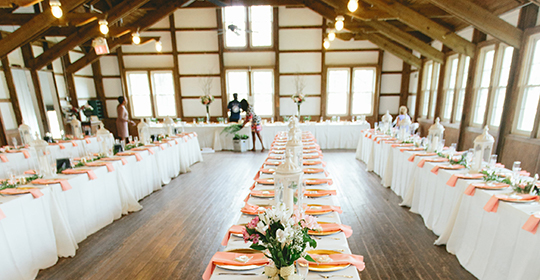 The sooner the better in this situation.  Let's say you put a deposit on where you are having your wedding reception 12 months prior to your wedding date.  Then you see on the news 2 months before your big day that it burns to the ground.  With wedding insurance, you'll be sure to get your deposit back.  But you should also know that most insurance companies have limitations on how far in advance you can purchase insurance.
What Does Wedding Insurance Cover?
On the big day there are always big concerns.  The what ifs that keep you up night.  The weather, the no shows, someone gets sick.  Here are some great things that wedding insurance will cover depending on your policy –
Site: Check to see if your ceremony and reception site is already insured. If it's not, wedding insurance can cover the cost arising out of unavoidable cancellation such as damage or inaccessibility to the ceremony site—if your reception hall is unable to honor your reservation because it has burned in a fire, experienced an electrical outage or just plain closed down. Sometimes this policy covers the rehearsal dinner site too.
Weather: Any weather conditions which prevent the bride, groom, any relative whose presence at the wedding is essential or the majority of the guests from reaching the premises where the wedding is to take place. Insurance covers rescheduling the wedding and all the details involved, including ceremony flowers, tent rental and reception food.
Vendor no-show: What if essential wedding people—the caterer or the officiant, for example—fail to show up? A wedding insurance policy usually covers cancellation or postponement of the wedding for these reasons.
Sickness or injury: Wedding insurance may also include sickness or injury to the bride, groom or anyone essential to the wedding.
Military or job: It's true, military personnel may be shipped out at a moment's notice. Wedding insurance can cover postponement of the wedding due to the bride or groom suddenly getting called to military duty. This can also apply to a last-minute corporate move, like the bride's company suddenly relocating her to another city.
What does wedding insurance not cover?
Wedding insurance covers a lot but what it does not cover is a change of heart.  When you have paid all your vendors and you have decided this isn't right for you, unfortunately this is not covered.  In a situation like this, your insurance policy will not cover the loss.
Just like how every couple is different so is your insurance policy for your big day.  At Farquhar and Black Insurance we want to make sure that you have exactly what you need.  We are here for you to explain every part your policy.