"For many people, when a terrible storm hits, it's the aftermath that is the worst. Debris, flood waters, power outages, broken tree limbs, shattered glass, piles of snow— these are all dangerous risks once a hurricane, tornado, or nor'easter makes its way through a town or community." – The Old House
Yesterday we were hit with a pretty large storm, with record breaking high tides that surpassed the Blizzard of 78.  Not only did this "bomb cyclone" affect New England, it traveled up entire east coast touching on each state from Florida to Maine leaving behind a pretty large mess to clean up.  Most people today if they are lucky are shoveling out homes and cars, but for some there is a bigger clean up on there hands.  Homes may have taken on water causing more damage then imaginable.   Here are some great tips on dealing with the aftermath of a storm from ThisOldHouse.com which we have found to be really helpful.
Stop a Flood
With a heavy storm comes heavy rains, and inevitably flooding. If waters come into your home, be careful about getting it out. Turn off the power—but only if the water hasn't reached as high as any electrical outlets in the room where the main breaker lives. Otherwise you could be wading into an electrified pond.  Find out what steps to take immediately if you find yourself with a basement under three feet of water. Then get more information on how to Dry Out a Flooded Basement
Dry Out Your House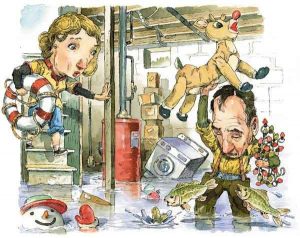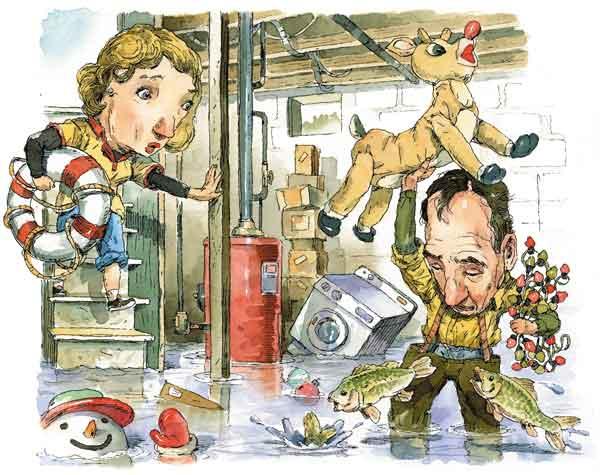 Once the storm subsides, hiring a professional service might be your best bet for a thorough cleanup, because they will know how to eradicate water in places you didn't even realize it had seeped.  Get tips from the pros on how they banish excess runoff by reading.   Also learn why you might want to leave the cleanup to a pro in Five Questions to Ask Your Flood Control Specialist
Mold
Even if you think you've gotten all of your goods dried out and cleaned up, dirty and contaminated floodwaters may have already laid the groundwork for mold—not just on the walls, but inside them and in floors and furniture.  Again hiring a professional company to come in and clean up the mold is your best and safest bet. Read about Keeping Mold From Taking Hold and How to Clean Up Mold if it does rear its nasty, blue-fuzzed head.
Ice Dams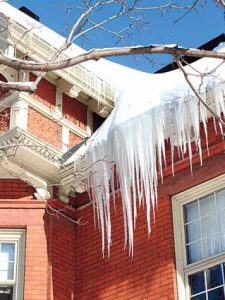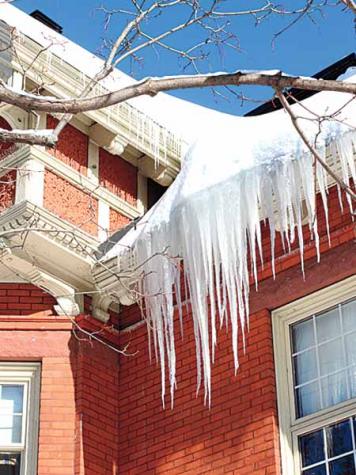 One of the hazards to your home after a snow storm and cold weather are ice dams.  This is solid ice that builds along the eaves, pushing up roof shingles and causing leaks. If you start to see icicles forming along your gutters, try one of our Fast Fixes for Ice Dams.  If that doesn't do the trick, dive deeper into our advice on How to Get Rid of Ice Dams
Snow Removal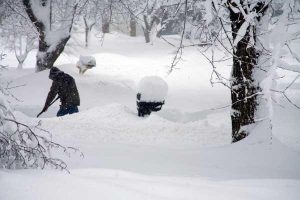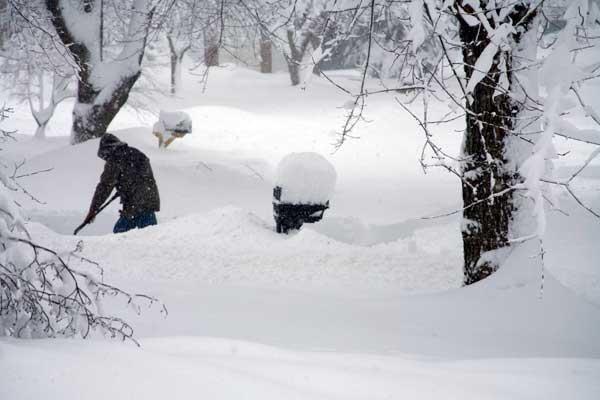 In higher elevations, the precipitation from a powerful storm may freeze into devastating snow. Every inch of rain put out by a storm can manifest as 10 inches of snow if the temperatures are low enough. If you find yourself under several feet of the white stuff, use common sense when trying to get out. Follow our advice on how to Shovel Snow Without Having a Heart Attack. Then get more tips on Snow and how to Dig Out your Car Without Damaging the Driveway