How safe are your windows?  Ask yourself about the windows in your home,how safe are they for you and your family?  Before we bought our house, we lived in a second-floor apartment with our first child.  We took extreme measures once he started walking and climbing to make sure our windows were safe.  Newer windows have tabs, that if you choose will only allow them to open so far.  Many home improvement stores have what is called a temporary screen.  These can be used as a double screen ensuring the safety of your child.  But really what is window safety?  It is keeping your children and pets safe.  Its making sure you have an emergency exit plan with your family and are your windows safe enough to keep home invaders out.
Safety For Your Children and Pets-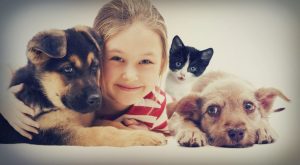 Open windows in the spring and summer can help keep a home cool, but they can also be a huge safety risk for children and animals.  Some of these simple steps when either setting up your home or decorating a new space can ensure the safety of your kids and animals.
Avoid placing any furniture or objects that your child or pet can climb under or near a window.
Don't rely on using a window screen or sliding door to keep your child or pet in.  They are designed to keep things like bugs out of your home not to keep children in.
Try and limit and monitor any play time that is near open windows and sliding doors.
Open windows from the top, not the bottom, whenever possible.
If possible keep windows closed and locked in rooms that children are playing in.  If you need to open them, only keep them open a small amount and try and choose a window that is out of reach from your child.
What can you add to your windows?
If you keep windows open often, think about adding an extra screen to limit how far a window opens, thereby preventing falls.  These window guards are super inexpensive and can be found at almost any home improvement store.  We added a link here to buy them from HomeDepot.com
Your Families Emergency Plan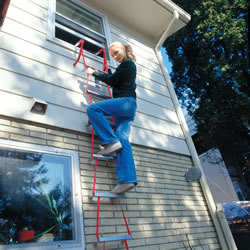 Windows are often a part of many families' home emergency plans.  In the event of a fire, earthquake or other catastrophe, windows are a frequent escape route.  They should be easy to open and exit from safely.
Have a plan and talk to your children about it.  Show them what windows you will use in case of an emergency.  If they are of an appropriate age, show them how to unlock and open the window.
Once you have chosen a window, remember to keep this window or windows clear of any furniture or clutter.
Avoid painting or nailing a window shut even if it is a window you rarely use.
Once you have chosen a window to use during an emergency, avoid using that window in the warm summer months to put an air conditioner.
Keeping the Intruders Out
Window safety also means having a plan to keep intruders out. Keeping your windows locked and secured is your first step, but any locks, window guards, and or other safety devices should always open from the inside in case of an emergency and you need to exit the home.  Adding to your windows such as window alarms or impact-resistant glass films will give leave with peace of mind but also will not impact your ability to leave your house.
Each year, 3,300 injuries are caused by window-related falls among children under the age of 5. Fortunately, window-related accidents and injuries are almost always avoidable with the right habits and practices in place. Observed April 6-12, National Window Safety Week is a time to take steps to prevent accidental window falls among young children and make sure our windows are prepped for emergencies.  At Farquhar and Black Insurance Agency, we care about our clients as though you are family.  So by sharing these tips with you, we want you and your family to be as safe as possible either in your home or car.